DIY Coworking Amenities: Make Your Own Snack Vending Machine for $64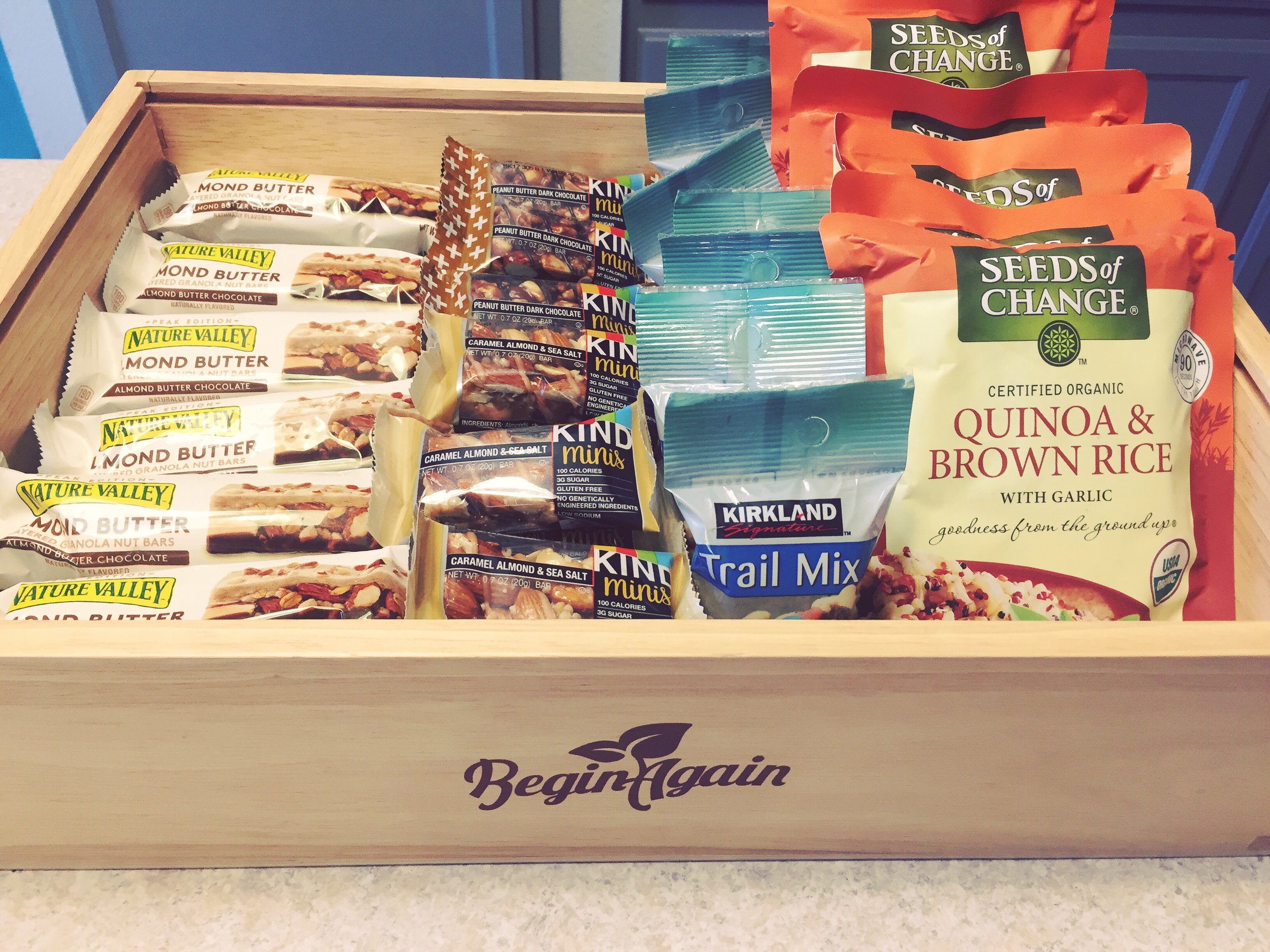 It's easy to get hyper-focused on what amenities a coworking space should offer. Should you have yoga? Will your members require catered lunch every day? Should you offer business consultations, espresso, hard-wire internet, parking passes, Herman Miller chairs, treadmill desks?! It's a conversation meant to drive you nuts and designed to distract you from the actual business you're in. Coworking isn't about one-upping the next space with how neat your printer is. It's about making life a little better for someone else.
I've been in the business of micro-improving people's lives for eight years. It's been a magnificent, sometimes maddening, yet always rewarding eight years.
One way I keep Cohere coworking's offering relevant, modern and USEFUL is to pay attention.
After about the 20th instance of watching members hurry out to grab lunch and lose precious time, I decided to make their lives a little better.
Cohere is somewhat cursed by our great location in Old Town Fort Collins, Colorado. We're in the middle of everything, which is a gift and so convenient yet we're within walking distance of ANYTHING and sometimes anything becomes expensive and time consuming especially if you're always running out for a $20 salad.
We have a phrase at Cohere. If you say "I can't even" it means your day/task/boss/client/life is hard right now. If I can take your day from Can't Even to Thank Goodness then we are winning.
So I did what any mom would and brought SNACKS. I was very clear with the members that Snack Box was a pilot and if it was unpopular, we'd discontinue it. It was not a failure and I have a wad of cash to prove it. We are 20 days in at the writing of this post and we have sold about half of the snacks and gathered $50 so I have almost recouped my costs.
Here's how you can implement a snack box/honor system "vending" machine in your space and turn your I Can't Even days into Oh, Thank Goodness moments.
-You probably have a sense of what your member's dietary needs are. We have a lot of vegetarian, vegan, paleo, dairy-free and gluten-free members so snacks must be chosen carefully. I opted for lower sugar, gf snacks I could buy at Costco in bulk. I spent $64 on our first 5 snack choices. Here's what I picked: Nature Valley Almond Butter Bars, Kind Minis, Kirkland Trail Mix, Quinoa/Brown Rice microwavable packs, and Sargento nut/cheese packs found in the fridge.
-I rooted around in my basement for a forgotten wooden bin I won at a fair.
-I figured out the price/item and added 50 cents to determine the pricing for each item.
-I modified a canva template for a school menu and branded it in Cohere's colors. I removed the details from the sign below. If you print and laminate it, you can use a dry-erase marker to customize it with your own snacks/prices.
-I organized the snacks, laminated the sign and printed out a list of all of the members. A clipboard is hiding behind the sign and has the list of all member's names.
-I gave coworkers the option of paying in cash via a little cup in the box or they can just write what they got on the clipboard and I'll add it to their invoices in Cobot.
I have deployed a paper survey next to the snack box to gather member feedback. The majority is definitely pro-snack and they have written in ideas for what they'd like in the next snack box. I'm super pleased with our new snack program and hope to continue it.